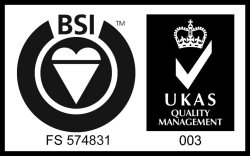 ECO Remapping Insurance Backed Guarantee
At Eco Remapping we treat tuning very seriously, for this reason we have invested heavily in our research and development centre, we operate the very latest emission testing, rolling road and vehicle testing systems available, our customers benefit from our quest for perfection and our endless research and development. For your further peace of mind Eco Remapping stands apart from other vehicle tuning and ecu remapping providers as our insurance is independently underwritten and covers all the file writing and tuning services we provide.
Quality matters – Eco Remapping ISO Certified Tuning
Here at Eco Remapping we have a clear set of standards that give guidance on good management practice and support the achievement of a truly global organisation – Viezu is thoroughly integrated with the world of vehicle tuning. Attention to detail provides the basis on which we thrive for the pursuit of perfection, a standard our business can adhere to in order to be recognised as a company that wants to be excellent in all aspects of its dealings with customers.
Supporting both new and existing customers, we will give the confidence that we will always provide a consistently excellent service and that we continually look for ways to improve; we will never stand still in our goal to offer the best possible service. We will always be uniform and consistent in our business approach.
The scope of our quality management system includes the provision of engine tuning systems and services, the sale of component parts, tools and the enhancement of electronic management systems (ECU) maps. Our quest for quality and perfection has lead us to being the only ISO Certified tuning provider that we know of.
What does this mean for you?
Our quality and customer service is second to none – and our Quality Management is independently audited and certified by the British Standards Institute – no other tuning provider can say this.